1
Hidden Tower Gallery Update 1.1
Posted by
Shane
, 15 September 2015 · 320 views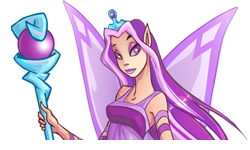 Hidden Tower Gallery Update 1.1
Since we last talked, I have acquired some new items for the gallery.
In my original post, I calculated up how much it would cost to get just
the items that are in the HT itself. They could cost me a total of...
406,983,000 NP
Now of course I wouldn't buy every single thing from the HT, I would
want to purchase them from people to get a discount.
To continue purchasing everything from the HT, to finish my gallery
it would cost a whopping...
341,383,000 NP
Current Gallery Items











Next up to purchase, unless I find a stellar deal