Avatar Information
Report
Name:
Pteri - Darigan
Categories:
Clickable
Release Date:
Nov 6th 2006
Release Text:
There is a new Pteri avatar just waiting to be found.
Quick Guide:
View the pet lookup of a Darigan Pteri that is exactly 644 days old.
Minimum Estimated Cost:
n/a
| | |
| --- | --- |
| You need this avatar | |
Report Avatar Guide
In-Depth Guide

To get this avatar you have to view the lookup of a Darigan painted Pteri that is exactly 644 days old. If you know of any more or if any of them are no longer a Darigan Pteri or are now older than 644 days, please contact an Administrator and this will be updated as soon as possible.

Below we have supplied an updated list that shows you the links to the pet lookups and the times they will become available. Alternatively you can enable the system from the Neoalerts Systems panel and you will be automatically prompted on the day when it becomes available.

The following pet names are clickable. Click them to be taken to the pet lookup.
If you click them on the date stated, you should see a message at the top of the page saying "You are now eligible to use 'Pteri - Darigan' as an avatar on the Neoboards!"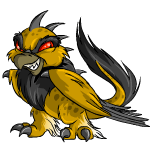 | | | |
| --- | --- | --- |
| Pet/Link | Will Be 644 Days On | Submitted By |
| | | |
| | | |
| | | |
Avatar Information