Ohayou, Namaste, Hello to all the Members here,
I've been on the forums reading and building my Neopets account for over a week now. It's time I get to know the members that are active on the forum and well help me make seriously awesome pets. I started playing Neopets a few days after my birthday 2008 when my special someone suggested I join. Don't really remember the pet I had created at the time, I think it was a Usul. Was fun while it lasted but Iwas more of a MMORPG player and car crazy fanatic. I used to spend a lot of time travelling and exploring before my addiction
with online social communities and games. But then it happened accident after the other wore outmy body left me stuck at home in front of my PC for hours O.o ( I'm not a bad driver,Truck drivers seriously drive drunk. ) Now that I'm up and running and my addiction of mmorpgs eliminated I find myself getting hooked to Neopets and this time I actually managed to make a really awesome account I'm proud of.
I used to think NeoPets was all about the games and that was it, But then came the Potions and avatar collections and beating AAA I'm hooked to all of it. I wonder if I'm too OLD to be playing Neopets o.o My girlfriend doesn'tseem to mind she has me playing keyquest a lot now, it's a lot of fun
She on the other hand keeps talking about neopets and has been playing for a long time now; little did I know I would be joining her in discovering Neopia!
After managing to make 100k NPS in 3 days and being very proud of my achievement I find out I could do that in 2 hours using the program here >.> slap to the face. But hey more NP's for me!!!
I'm still learning the terminologies and ways to be a really good Neopian
So bare with me when I ask my questions that might sound stupid to some of you older members here. But I'm sure you guys have everything covered up already on the forum
O.o hmm, who is the oldest active member on Neocodex?
BIG THANKS to iargue, sLaughter, Pyro699, Hydrogen, Kway you guys havehelped me a lot with your programs.
At the moment I am trying to figure out the petpet lab and magma pool, I seriously like the Magma Poogle is cool so hell with what you guys think:P
I have a very small wish list of making 100 mill Np's getting 200+avatars and 2 more pets to my collection " Krawk and Draik" o.o Too expensive for a person who just started.
Anyways I will be seeing you guys online a lot and hopefully won't be troubling you much.
I really want an MSPP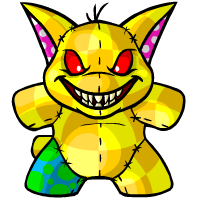 I'll cut short this introduction with a random picture of what I'm eating at the moment!!!

My Favourite MAC and Cheese
BOOYAAAA!!!!! Yes I know I'm EVIL
Edited by xinome, 23 September 2011 - 10:35 AM.