So I tried this glitch out a few times and it seems to work for me. This glitch can help you easily get the avatar if you haven't already got it yet
Please test this out and let me know if it works for you or not.
Here are the steps:
1) Choose any character, although I read somewhere that Thyassa has the best odds of winning.
2) Click
Next
whenever it's not your turn.
3) When it
IS
your turn, just hit
F5
on your keyboard and it will refresh the page. This will skip your turn and automatically pass the Gormball to the next person, thus making it impossible for you to lose!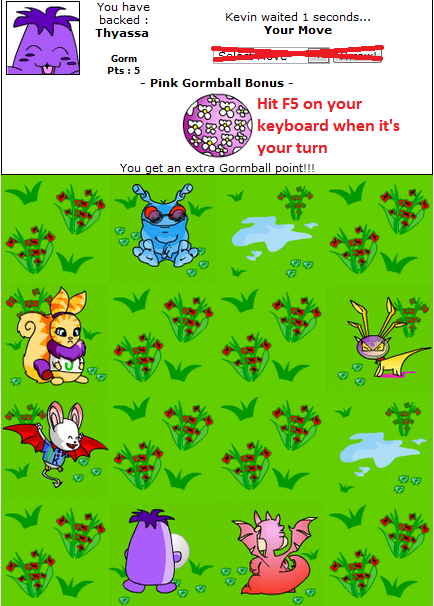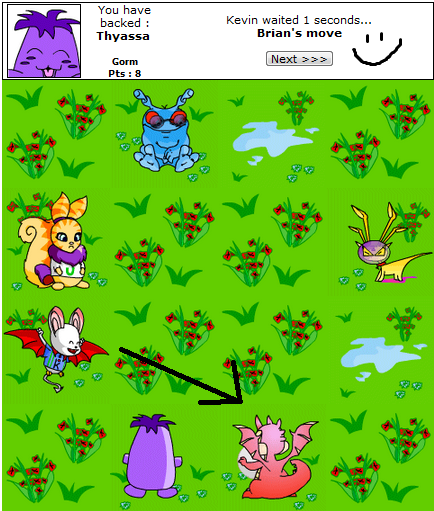 For some reason, F5 doesn't skip the computer's turns, hence why you must click Next whenever they have the ball.
Any ways guys, hopefully this glitch works for you all and can get you the avatar. If I did help you in any way, please rep : )