♥ Valentine's Day Card for a Member of Neocodex Contest ♥
Starts: Now
Entries Due: February 14th at 8:00 am NST
Voting Starts: February 14th at 10:00 am NST
Voting Ends: February 17th at 7:00 pm NST
Valentine's Day is upon us! Do you admire or even find another member of Neocodex just a little bit funny? @Kate and I present you with a way to anonymously send them a Valentine's Day card! Just make one on the computer or by hand, send it in, and the other members will vote on which one they like the best.
Special thanks to @Keil for giving us the original idea!
Rules:
1. Create an anonymous Valentine's Day card for another member of Neocodex.
2. The card can be handmade or digital. You do not have to send them by mail. If digital, upload and send a link. If handmade, take a picture, upload and send a link.
3. Send your entries to Emily. Limit of three entries per user.
4. Jokes are allowed as long as they are not hurtful towards the member you're making the card for.
5. The card must be original and made by you.
If you prefer to stay anonymous when the winners are announced, just let me know when you submit your entry.
Prizes: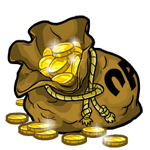 50 million NP donated by @Pyro699





NC Valentine's Day themed prize bundle donated by me! (all of these count as one prize for one person. The middle prize has a list of things that you can send to someone so you'll be able to choose from that.)





Faerie Queen Doll donated by @Napiform ♥
One set of Puzzle Adventure site theme codes donated by @Keil
Feel free to shoot either me or @Kate a PM if you would like to donate something.