♥ Valentine's Day Card Contest - Winners ♥
And the winners are...
*drumroll*
First Place - @punkrockbigmouth
Spoiler
Second Place - @Dance
Spoiler
Third Place - @Liesa
Spoiler
Fourth Place - @Plunk
Spoiler
Congratulations winners!
Prizes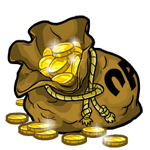 50 million NP donated by @Pyro699





NC Valentine's Day themed prize bundle donated by me! (all of these count as one prize for one person. The middle prize has a list of things that you can send to someone so you'll be able to choose from that.)





Faerie Queen Doll donated by @Napiform ♥
One set of Puzzle Adventure site theme codes donated by @Keil
The rest of the lovely entries:
Spoiler
First place gets first pick of the prizes, second place second pick and so on. Once you contact the person, make sure to contact me so I can cross it off the list and let the next person know it's their turn.