Hey guys, this is going to be my first tutorial so please give me some constructive feedback
The Tools you will need:
A PlayStation 2 emulator which you can find: here
The game ISO which you can download: here
Some BIOS files needed to start the emulator: here
Now that you have everything you need I will explain how to configure the basic stuff of this emulator PCSX2. If you have used it before you can pretty much skip all the rest and enjoy the game
If you are not familiar at all please continue on.
When you are installing make sure you install the DirectX and the C++ Redistributables. Chances are that you already have them because they are needed for some games/software. After installing and opening it for the first time this is the screen you will see: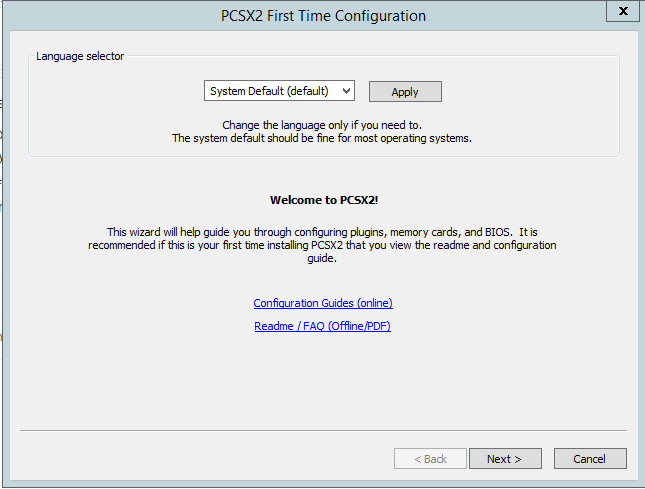 No need to explain much here. It supports a lot of languages if you want to change the language do so and then click Next.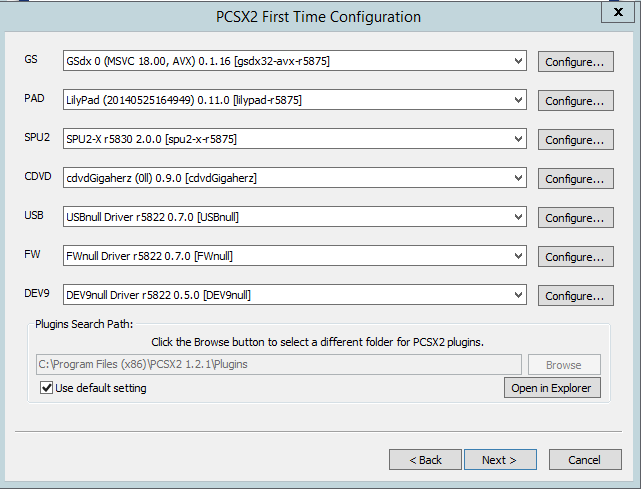 After you click next on the previous screen you will see this one. It loads the default plugins. Those worked fine on my PC so i didn't bother changing them.
If you run across any problems after following this guide please comment below and i will try to help you finding the right ones for your system.
You then will be prompted to pick a BIOS file. For that open the BIOS zipped file you downloaded early and extract any .bin file to the bios folder. You can drop all of them or just one. It wont really matter as the emulator isn't region locked. After placing any file just click on Refresh List and choose one.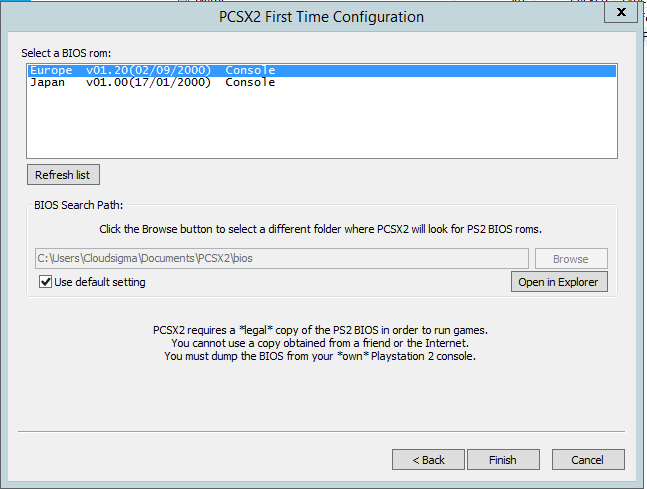 This is just a screenshot showing i had those 2 emulator files on my Bios folder.
The emulator is now configured
yaay
Now there's just one more step... The controls
Just go to Config > Controllers [Pad] > Plugin Settings...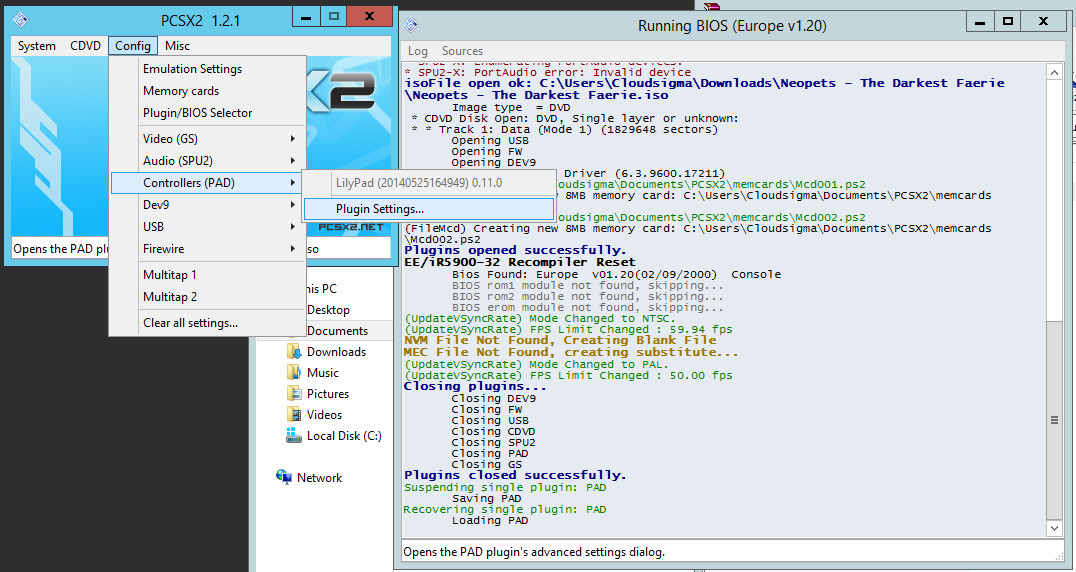 Now you will see some window with PAD1 and PAD2 tabs. Just configure the PAD1
This is how mine looks. You can also use your keyboard but i find it better to use some usb controller
To set the key just click on them on the right side and it will prompt you to click on a key with your keyboard/controller and it will save it.
Finally after all this just click on System > Boot CDVD (full)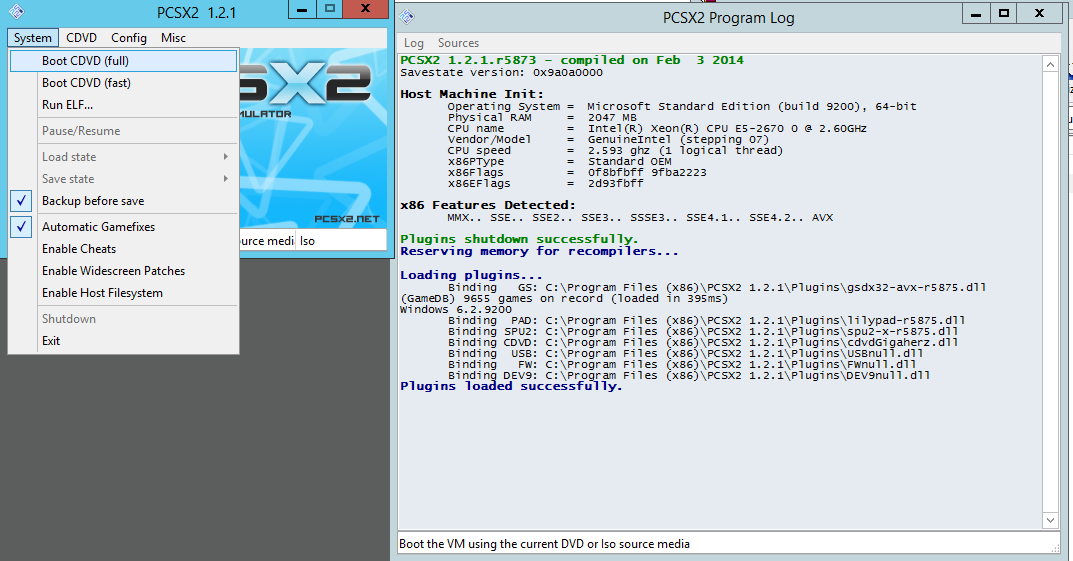 Choose the ISO you just downloaded and voila!
Screenshot of it working: http://i.imgur.com/WN8oM5A.jpg
I made it that resolution just for the tutorial purposes. I always play it full screen
Now after all this hopefully everything will work just fine
If not I will try to help you find some other plugins which may work on your system.
I never tested this on Linux/Mac but since they have it on their download page i assume it will work just fine.
That's all folks