Customization Contest #32 - Voting!
Theme: Outer Space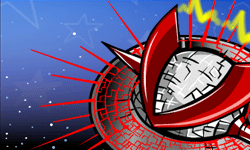 Thanks for the idea @Rocket

Voting ends: December 4th 11:59 NST
Before voting, please review the full rules here! Remember, you cannot vote for yourself!
Entry 1
Entry 2
Entry 3
Entry 4
Entry 5
Entry 6
"Don't look out the window! He's found you! "You can NEVER escape me! You WILL attend the company holiday party! MUWAHAHAHA!""

Prizes

Twinkling Lights Gift Box Mystery Capsule
(donated by me)

2 Faerie Quest Fortune Cookie
(donated by @Kord )
500K FR Treasure
(donated by @Rocket )
500K Neopoints
(donated by @Rocket )
Award
The first place winner will receive this exclusive award:
Edited by LollitaM, 07 December 2015 - 07:25 AM.