And this months winners are... wait, two again?? Yes, with 19 vs 19 votes, clearly these two have met their match!
Here's what people had to say about them:
For winning this month, they will recieve
Some silly golden mantrophy and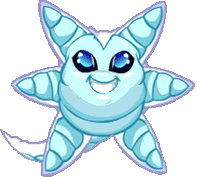 a chubby starfish!
They will also receive the MOTM userbar for the month as well as the MOTM award to keep!
Congratulations again Futurama and Coops!