Ready for the major leagues?
The gym leaders didn't stand a chance against most of you. It's time to up the ante.
There will be no announced types. The 5 people you'll fight here will be a true test of your prowess.
What would a challenge be without rules eh?
2) Leaders must respond to PMs requesting a challenge within 7 days. Gym Battles must take place within a week of the message being responded to.
3) All teams must contain OU tier or lower pokemon AND OU rules. Pokemon belonging to Ubers (or higher) are banned. (There is one E4 member that will not adhere to this rule.)
4) A challenge consists of a "best 2 out of 3" round of battles. E4 members (at their own discretion) may allow challengers to have as many rematches as they'd like.
5) One challenge every 4 days. A challenge consists of challenging one leader to a battle.
If you have a challenge pending with another leader, you will be unable to challenge another leader until you complete the challenge that was pending.
6) All challengers are responsible for posting the 2 or 3 replays of their match in the thread should they emerge victorious.
7) During tournaments or friendlies, all E4 challenges are SUSPENDED unless the E4 member decides to accept challenges.
As stated before no types will be announced. You will fight these battles with your best foot forward.
The Elite Four will consist of
@Aria
@Swarley
@Romy
The reigning Champion is
@Kelvin
What do you get for defeating all of us?
This award will only be given to those who defeat all 5 of the Elite Four members.
This award will be exclusive to all current or past members of the Neocodex Elite Four.
How do you get on the Elite Four? That will come much later.
Show me what you can do.
Let's see who can actually manage to get that new award!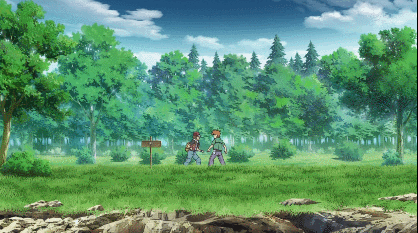 These rules are not set in stone and can be changed at my discretion.