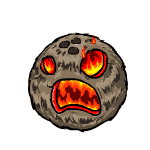 Hello.
My desperate plea for help got your attention for to this rare and exclusive opportunity.
Yes. Yes
Let's get down to business. Like the previous
Random Contest
I hosted earlier, I have a special idea for the next random contest. Instead of being a "make this and people vote on it" type of deal, I want it to deviate from the norm... again.
The idea is this:
It will be a matching game between a person's face and their voices. The person who matches the most correct pairings wins. I want at least 10 people (max 12) to give me a photo of your face (best if it's a good 150x150 snapshot of you) and a 10+ second (but no more than a minute) quality soundbite on vocaroo. I hope you do not disappoint me.
If you agree to helping me out, PM me a vocaroo.com recording and a picture of your face. Face picture should ideally capture only your shoulders to your face.If you know anyone who would be willing to do this, tag their ratchet ass display name here.
I want to get all the samples by this
soon
and release the contest the day after.
Somethings to consider:
Face pictures must be 150x150 px. Shoulder and head pics. Flexible. I'll request a new photo if it completely misses the criteria. Refer to the previous voice over random contest for reference.
All soundbites will be recorded using vocaroo.com. Although the minimum I said was 10 seconds of quality sound, I want the recording in total to be at least 15 seconds.
You can say anything in English you want in the recording as long as it obeys the rules and you don't easily say anything that reveals your identity.. Sex jokes are appreciated but not mandatory.
Remember to take you time with the pacing. It's better to be slightly slower than faster.
You can be goofy and do voice impressions as long as your words are coherent.
Deadline is soon as bolded above. Better to do it ASAP to avoid falling after the cut-off number.
If you don't know what to say, go to this site and read a 1-2 line quote.
You can still participate in the contest, but your maximum points will be capped one less than the total.
If you participated as a volunteer the last time, your entry will act as a second priority, with all new people given first. Past volunteers need to enter ASAP to reduce the chances of being cut off at the 12 person mark.
If you are send in a sample (regardless if you are accepted or not), you may never share your voice over with anyone else.
If you have any questions, post them here.