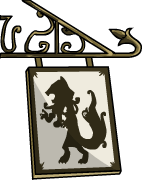 Hey. How are you doing? My name is Kelvin. What's yours? Shut up, I don't really care. Instead, let me say a few things about myself: I am a natural game maker, my favorite ice cream flavor is green tea, I like making puzzles where your stupidity is pitted against my genius (read as: poorly oiled hamster wheel).


THE Ultimate PUZZLE


Okay. The Ultimate Puzzle Challenge. I have come up with the most diabolical puzzle challenge that will make you really make you think. It will function in the same interactive style as to all the previous puzzle challenges, except this time, you start off with absolutely nothing. Yes, nothing. No diagrams, no hints, no objective. And starting from nothing, you must solve this puzzle. Oh and you potentially have an infinite amount of time to solve this. "Potentially" as in you'll need help. Chances are no one can solve this alone. Actually, it is impossible to do this alone. Work together and work each other. Knowing you no-potential layabouts who hate asking people for help, you will especially struggle. Good for you! You get another challenge on your hands. Isn't that spiffy?


PRIZES


Before I go into the rules, I might as well tell you what will make all this worth it. First of all, the very nature of this puzzle will enhance your investigative, deductive reasoning, and critical thinking skills. Isn't it nice to think that everyone who participates in this puzzle is a winner in that regard?

Well, time to cut the crap. The real prize is a choice between a minimum of a 10 USD transferred through PayPal (keep the word minimum in mind) AND my entire collection of Neopets accounts. The highlights below does not include the unbuyable rares and useful hoards like codestones, neggs, and rare NC items. I don't bother checking because Neopets is not worth the bother to check. I'm that serious and you should be as well.

The winner will receive the logins/pins/bdays/etc of several accounts that contains at least:
1 Duped Super Attack Pea
1 Duped MSPP
12 Million Pure Neopoints
50 Million Neopoints worth in ETS, excludes the aforementioned SuAP and MSPP
Level 100+ VWN, 500+ HSD BD Pet, Trainable, hand-trained by myself
Level 150+ VWN, 900+ HSD BD Pet, Trainable, hand-trained by myself
2500+ Unused Gold Keyquest Keys
200,000 worth of NeoCash used in Items (not based on their stupid NC Value system)
100+ unopened Gift Box Capsules from the most recent Spring Clearance Sale.
I will answer any 3 questions you may have concerning Neopets in as much detail as you request, given that such information was not posted by someone else in the Private Subforum and up.
THE RULES


1. To win, you must discover the objective and complete it. If someone accomplishes it by accident, let it be. They win.
2. I must reply to all YES/NO questions I see posted in this thread at the time of my viewing with one word replies:
• YES, if the solution to your YES/NO question is always a YES.
• YES, if the solution to your YES/NO question is possibly a YES, even by near impossible margins or through unforeseen and foreseeable loopholes and there is a perspective where it may be a no.
• NO, if the solution to your YES/NO question is always a NO.
• REPHRASE, if your YES/NO question isn't understood by me or requires clarification before being answered.
3. I am allowed to ignore the subsequent YES/NO questions from one user if they ask more than one question of that type before allowing another person to ask theirs.
4. You can ask any type of questions as well, but I'm not obligated to answer them. You can also chat with me and everyone here.
5. If you catch me lying at any point regarding a response to a question and provide an explanation and proof correctly defining my lie using evidence purely found in this thread, then you automatically win the prize and the puzzle ends without needing to find the solution. I can't lie to you.
6. This puzzle ends with no winner if three days passed after the last YES/NO question has been asked.
7. You may purchase straightforward clues through Paypal for 5 USD each and it will be given through PM. These clues will be unique to the buyer and will not be shared to any other buyer. After purchasing a clue, the buyer can ask any questions of any format concerning the clue in the PM and I will answer every single one of the to the level of detail requested. All the money received from selling clues will be added to the money prize lot. PM me if you are interested.

GOOD LUCK

You don't need it.