Rules:
1. You may submit ONE entry.
2. PM me your entry with the title "Caption Contest Entry"
3. Don't share your caption with other people.
4. The winner of this contest will host the next one.
Deadline:
Starts: Now - June 24, 2017
Ends: June 28,2017 July 2, 11:59 pm (NST)
Voting Starts: June 29 July 3, 2017
Voting Ends July 1, July 6, 2017
Ties will be broken based on who PM'd me their entry first!
The picture:
The Prizes:
$20 Neocodex Voucher
(Donated by: @SheOfTheEnderworld)
1 Million NPs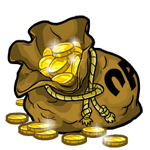 (Donated by: @VooDoo)
3 Random Steam Codes
(Donated by @Amethyst)
If you would like to donate prizes for this contest,
please comment below or PM me! Thank you!
The winner will also receive this award!
(credit to Fikri)