Rules:
1. Do not vote for your own entry!
2. The winner of this contest will host the next one.
Deadline:
Voting Starts: Now
Voting Ends: July 6, 2017
Ties will be broken based on who PM'd me their entry first!
The Picture:
The Entries:
1. Do you even lift?
2. That face you make when you realize you might have taken too much pre-workout.
3. That face fit people make when they look at fat people eating fast food.
4. Guy in the back: I can't tell if I'm aroused or scared...
5. Fat? No thank you, bitch.
6. The worst part is having to get tops with extra long spaghetti straps to accommodate for these massive delts.
7. When your boyfriend's birthday is tonight and you have to prepare to give him the best hand job of his life.
8. Man, when they said being a strong woman was hard work, they weren't kidding!
9. I may look microcephalic, but after all the steroids...rest assured that my other head is bigger.
10. Shit, I think my tampon just entered deeper
The Prizes:
$20 Neocodex Voucher
(Donated by: @SheOfTheEnderworld)
1 Million NPs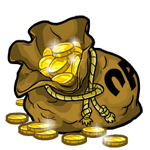 (Donated by: @VooDoo)
3 Random Steam Codes
(Donated by @Amethyst)
If you would like to donate prizes for this contest,
please comment below or PM me! Thank you!
The winner will also receive this award!
(credit to Fikri)