The Winners are:
1st Place: @Coops
2nd Place: @ghoul123
3rd Place: @Amethyst
Coops, claim your prize first and please tag the next person!
The Picture:
The Entries:
1. Do you even lift? @Amethyst
2. That face you make when you realize you might have taken too much pre-workout. @Trapezeo
3. That face fit people make when they look at fat people eating fast food. @firewolf13
4. Guy in the back: I can't tell if I'm aroused or scared... @Coops
5. Fat? No thank you, bitch. @Amarillo
6. The worst part is having to get tops with extra long spaghetti straps to accommodate for these massive delts. @wikkles
7. When your boyfriend's birthday is tonight and you have to prepare to give him the best hand job of his life. @ghoul123
8. Man, when they said being a strong woman was hard work, they weren't kidding! @Karla
9. I may look microcephalic, but after all the steroids...rest assured that my other head is bigger. @SheOfTheEnderworld
10. Shit, I think my tampon just entered deeper @Cnourinha
The Prizes:
$20 Neocodex Voucher
(Donated by: @SheOfTheEnderworld)
1 Million NPs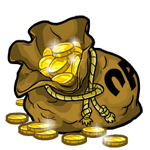 (Donated by: @VooDoo)
3 Random Steam Codes
(Donated by @Amethyst)
The winner will also receive this award!
(credit to Fikri)