Sign-ups are now open!
Sign-ups end 14 August 2017 11:59pm NST.
Please post in this thread saying you're signing up. This will be the master thread. All information concerning this contest will be posted in this thread. If you sign-up, you will be tagged for any announcements or clues.
General Game Rules
Each participant must try to solve the murder, by correctly guessing the three key details to the murder: the murderer, the room and the weapon. First person to correctly guess all three wins the game!
When you are ready to guess, private message the host with your guess. The time-stamp of the PM will be the determining factor if two people guess correctly. If you are wrong, you will be told, unless you submit an invalid guess. Please read below about guessing. You are welcome to post in the main thread your guess and let people know you are wrong (this is encouraged).
You may not ask for hints through private message. Aside from submitting your guess, you should

only

discuss the game in the main thread, this is to discourage cheating. If you are caught discussing elsewhere, you will be banned from participating. Additionally, you may only submit one valid guess per 24 hours to prevent people from just guessing every possible combination.

If someone submits an invalid guess (e.g. before their 24 hour timer from their last guess) their timer will reset and it will not count for a win - even if it's right.

Please use a single PM with the host for your guesses. Do not waste your daily guess. You get one.

Although you may only submit one valid guess every 24 hours, you may discuss your theories and any clues in the master thread as much as you like.

The host may release guesses without revealing who guessed what throughout the game. This is strictly up to the host.
The winner may have the option to host the next murder mystery if they want. Please use the guidelines thread to host.
Additional Information
This game is styled after the popular board game Clue and our very own Neo-Mania contest. So it is important for participants to read all available rules and information.
Some helpful tips for players: do not think the clues are linear. The clues may be out of order. You may need to combine clues to figure out an answer. Think outside the box.
All clues will be presented in a spoiler tag. There will be no clues outside of a spoiler tag. See below for the clue format. This is to ensure hosts do not trick players unfairly. Note: the line identifying the clue will not be identical - this is just to give you an idea of what to look for.

It seems you've stumbled upon something...

Rooms

Spoiler
Weapons
Spoiler
Participants
Host: @Coops
Guests: @Nymh
@Hikimaru
@Swar
@Ladida
@Kaddict
@Amarillo
@Karla
@Susie
@Trapezeo
@Adam
@jaredyne
@Eefi
@Bones
@Silentqueen
@Cnourinha
@Trichomes
@Amethyst
@cara
@Chalsey
@Cannabis
@Sweeney
@Kat
@ghoul123
@Generic
@wikkles
@Padme
@Fawktastic


Prizes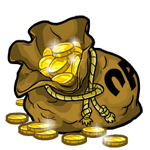 500,000 nps
donated by me

Please post or PM me to donate.

Awards
Winner

Credit @Swarley
Participants


Credit @Swarley