Congratulations @Swar for discovering the murderer!

It was @Nymh in the library with the dessert spoon!
Clue Answers
Spoiler
I didn't expect this round to go so fast. Also, since it was the first round ever, if you guys could leave some feedback about the overall thing that would be super helpful. I am going to be adjusting the rules and guidelines for the game a bit for future games to be more fair and engaging. The feedback you leave will be used for changes.
Thank you everyone who participated. I will give out awards and such!

Participants
@Nymh
@Hikimaru
@Swar
@Rocket
@Ladida
@Kaddict
@Amarillo
@Karla
@Susie
@Trapezeo
@Adam
@jaredyne
@Eefi
@Bones
@Silentqueen
@Cnourinha
@Trichomes
@Amethyst
@cara
@Chalsey
@Cannabis
@Sweeney
@Kat
@ghout123
@Generic
@wikkles
@Padme
@Fawktastix


Prizes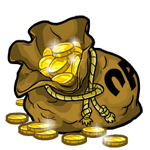 500,000 nps
donated by me
Awards
Winner

Credit @Swarley
Participants


Credit @Swarley