So sorry this is hella fucking late. :|

Caption Contest #41

Congratulations to the winner @UnicornSoulX for the winning entry! Please let me know which prize and be sure to host the next round sometime in the future. (:
Entries
Entry #1
Girl: I think mice go "RAAH!"
Guy: I think she is cake.

Entry #2
She was hotter than the sun on the beach, she wasn't just Minnie mouse but she was a pretty spouse too.

Entry #3
Auditioning for The Human Centipede and when they told me to think sexy, that's when I knew I made a mistake.

Entry #4
Minnie Mouse Gone Wild

Entry #5
house of the mouse, bitches
Rules
You may submit one entry.
All entries need to follow Neocodex rules; no pornographic entries please!
Please PM me your entry with the subject "Caption Contest Entry".
Do not share your caption with anyone privately or publicly.
Do not vote for your own entry.
The winner will host the next contest.
Prizes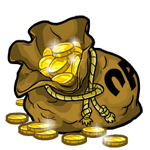 500,000 Neopoints
donated by me
Awards
credit to @Fikri
This award is for first place only.