Photographica #16
Cooling off!
It's been disgustingly hot worldwide lately. Yay, global warming. Many places around the world are breaking heat index records. So, in honor of the insufferable heat, the theme is cooling off! Anything that fits this general theme is acceptable. Some fun ideas include: swimming, water, popsicles, fans, cold drinks, snow (for you southern hemisphere folks), shade, etc. Get creative, y'all!

Submissions are due by July 11!


Rules
You may submit one entry.
Take a photo based on how you interpret the theme.
You must take the photo! Cheaters will be disqualified and potentially banned from future contests.
All entries need to follow Neocodex rules; no pornographic entries please!
Please PM me your entry with the subject "Photographica Entry".
Do not share your entry with anyone privately or publicly.
Do not vote for your own entry.
The winner will host the next contest.
Prizes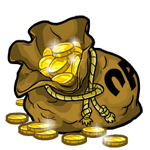 500,000 Neopoints
donated by me
Random r99
donated by @Bones


Awards
This award is for first place only.