1.
WIND SPEED
First of all, make sure you only whack if the wind speed is 9 metres/second.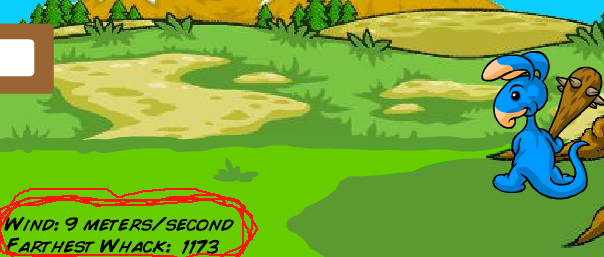 To make it get up to 9 metres/second, drop the kass (by pressing the space bar),
BUT DON'T HIT IT
. This restarts the wind speed. Only drop the kass if the speed is below 5 metres/second, this will speed up the time for you, so you can get to 9 metres/second quicker.
2.
HITTING THE KASS
so, now you have got the right speed, you need to drop the kass. When the kass is level to just above the top of the blumaroo's ears (as seen below)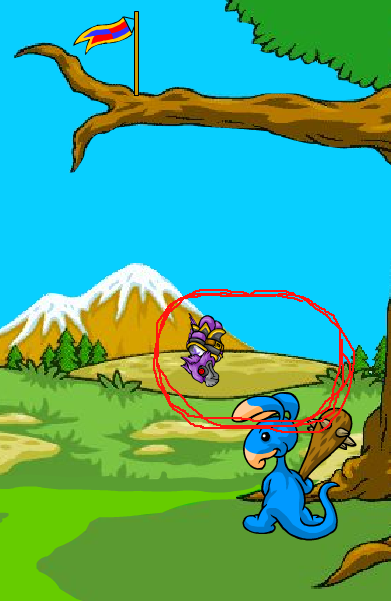 press the space bar once again, and this time hold it down until the kass is at its heighest peak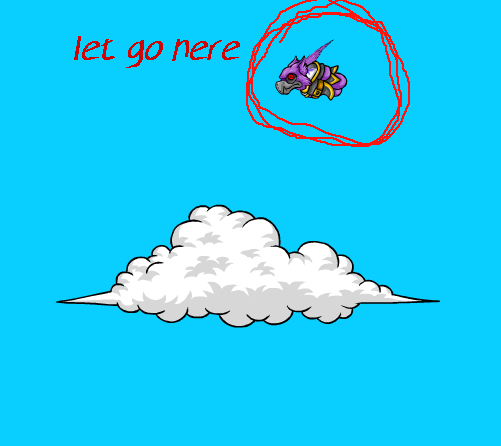 3.
BOUNCING
let the kass fly, until the kass hits the ground, as soon as it does this hold down the space bar again as it bounces, until the kass is at its peak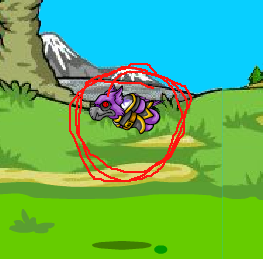 and then let go again. Repeat this process for every bounce and you should be able to get 5 bounces.
UNLOCKING
to unlock stick you need to hit 175m+
to unlock bat you need to hit 450m+
AVATAR

to get the avatar you need to hit the kass 850m+