Player Metigue's guide to attracting Women
Step one: Appearance and smell
Contrary to popular belief your smell is actually much more important then your appearance.
This is due to the natural pheromones contained in sweat.
I know what your thinking.. but I wear deoderant to stop sweat from stinking, right?

Wrong. Sweat does not naturally smell bad






Impurities



Impurities are filtered out through your skin causing Acne, bad complection, dry skin,

oily skin and any skin problems really. They also are released through sweat, causing your sweat to smell awful.

The golden diet to perfect skin and an amazing scent that women wont know is effecting them:

Bold is for perfect skin
Italics for nice smelling sweat

No Milk
No White Sugar
No White Flour
No Red Meat




I tried this diet (and still use it), and I can honestly say it had AMAZING results, and in such a short time aswell.
The key to accelerating this diet is drinking lots of water, this helps to cleanse impurities.

Reasons why NOT to use de-oderants
When you use a deoderant, you are putting on someone elses scent, Womans instincts notice men by there smells,
you will just be another average person to them.




I can't do this diet, what are my alternatives?
Well in a poll done recently, not by me but by the new york times I think.
The scent that 70% of women preffered on men was Liquorrice.
So buy liquorice Gum next time your out, it works.




What does this diet and your sweat have to do with Love at first site?
"Love at first site" is just when your nose catches someones pheromones, It's a rare occurence because of the immense ammount of impurities in westernised food these days, However, with this golden diet, your pheromones will be out on display, girls will instantly be attracted to you and not know why, and ones that catch it full on will feel like they are in love with you.




Other benefits of the diet
As I said earlier, this diet will give you perfect complection, and if you suffer from spots or acne, completely remove all signs of it.
This already puts you ahead of 9/10 the men if your a teenager, and 2/3 if your older.But don't forget you have your trump card amazing scent now.
Step 2: The charm
There are many ways to "Charm" someone, I use the "Dazzle" method and that is the one I will teach you.

In all of the techniques I say below, you are the flame, they are the moth.
You are irresistable to them. Remember that.



Dazzle


Dazzling a girl is really trying to make them speechless, but act as if you don't know what your doing to them.
if you can get a girl to hyperventilate you are an awesome dazzler. I will discuss the techniques used in dazzling below.



Glued eyes


This works very well if you have very nice eyes like mine (light Grey that change colour)
Look into there eyes, even if they look away and blush, carry on. Girls love to know that you find them fascinating, stare as if your trying to figure them out, not to intensely as to freak them out, you don't want that, if you have to look away, do it very slowly, as if in longing.




I love to couple this move with what I like to call the "Exam" and alot of girls tend to kiss me while I try this, and if they don't, they usually start to hyperventilate



The Exam


When they look away or focus on something else, move in close, so your about 2 - 3 inches away from there face, and when they turn back just stare into there eyes, again as if your trying to figure them out, gradually move closer, not to fast as to say "I'm going for a kiss" you may want to tilt your head a bit, it helps for me, then when your about an inch away, slowly.. very slowly smile (Dazzle smile if you can) and then look away, and move back at normal speed. If she asks what you were doing, say you were just trying to figure her out. Girls love to think they fascinate you.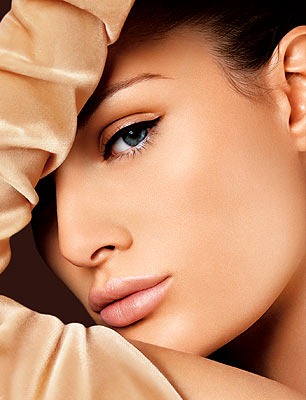 Dazzle smile


I mentioned this earlier, whenever you see your "person of fascination" smile, very slowly as if you and her are the only two people in the world, it's very hard to describe, but when you try it you will know what I mean.






Alto voice


Whenever you are trying to "Dazzle" someone, try and raise your voice an octave, or just a few semitones, depending on your voice. Make it as soft and gentle as possible, yet smooth and carressing. (Again hard to describe)



Breath kiss


I reccomend this for people on the diet, or if you are using liquorice chewing gum. (It might not be your girls flavour though) I use this for first kisses, or when I want sex without the hassle of warming them up,go in slowly, although not as slowly as you did with "The Exam" Pause just before there lips, so there centimeters away and let them come to you, be as gentle as you can, like a butterfly landing on a leaf, and be slow, prolong the gentle touch, then just as you exit the kiss, open your mouth a slight bit and breathe, if your on the diet, this is like a Syrringe of endorphons straight into there blood stream, it makes them go absolutely crazy, they will probably try and kiss you again. Your on your own from there




Mystery man


If she starts asking questions about you, which is only natural if she is attracted to you, be as vague as possible in the awnsers or say "It's complicated" or change the subject. Say you would much rather talk about her if she openly questions you about this, and remember girls love fascination in them. The way this works is that girls naturally imprint the perfect guy on the parts of you they don't know, Strangers are much more fun




Ignorance is bliss


This is only for experienced Dazzlers, or people that followed the diet, if you did either of these your girl will want to be around you all the time, ignore her! it sounds stupid but girls are attracted to guys that don't have alot of time for them, or that are always busy. Try and not to talk to her for a day if you two are close, longer if you barely know each-other, this will make them miss you, which is often confused for romantic feelings. Being on msn and not saying Hi is always good xD, if they say Hi then act AFK.There are more, but this should be all you need.

Step 3 is great lover, but this is an incredibly long step and not completely necessary.
if you want to try it though, learn Tantra.


Made by Metigue
Copyright © Metigue 2009
Edited by Metigue, 09 September 2009 - 11:40 AM.