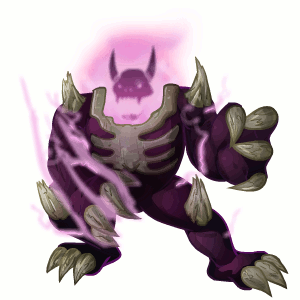 Oblivion
Oblivion 100000 +0 You have not fought this challenger yet

Fight Me Once, Shame On You
Fight me more than once, and earn a chance to win valuable cash prizes! ...Maybe.
You get this by losing to him.

The Three Phases of Evil
He's good at everything... just not at the same time.
You need to lose to him 3 times, one for each set of icons next to his name. Icons cycle randomly.

You're Doing It Wrong
Stop healing him, you cowards!
There are 2 icons by his name, you must use a weapon that deals the icon type specified on the right.
iDB Profile:
http://idb.finalhit....engers/chid/192
Edited by Scot, 23 November 2010 - 10:54 AM.