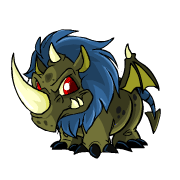 I decided to create a Darigan Tonu on one of my accounts,
so I could get the Avatar on my main, because I don't even use neoboards anymore.
Now I think it's all good and pretty if I help people who needs this Avatar as well.

Tonu - Charge!
How do I get the Avatar?
In order to win the Avatar you will have to fight a Darigan Tonu (win or lose, doesn't matter),
as long as YOU make the challenge.
How do I make the challenge?
After you choose which one of YOUR Pets will fight my Tonu,
you will be presented by the choice of "Challenger" or "2-Player".
Choose the latter, press "Continue".
Click "Send Challenge" Image, press "Continue".
You enter the name of my Tonu in the "Neopet" box, choose an arena and press "Continue".
Was that simple enough?
How? How?! HOW!?
Yo. Chill.
If you are interested, send me a PM.
I won't share the Pet's name here, for obvious reasons.
Successful winners!
@/Padme
@/Leeroy
@/Swarley
@/CatCassidy
@/Bunnerina
@/OvertAnglerfish
@/Aisaka
@/baswick
@/RedLoveBlackHeart
@/ortin
@/Tsubaki
@/ChaoticBeauty
@/thorgal
@/LollitaM
@/HiMyNameIsNick
@/Swim
@/michaelhex
@/ceterisparibus
@/Kass
@/Alexiel
Edited by Katya, 30 January 2016 - 10:42 AM.