Get Your Valentine's Day Pimp On!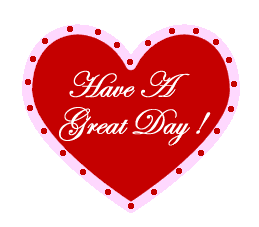 STARTS: NOW!
SUBMISSION DEADLINE: February 10, 2015 @ 7:00pm FR/NST
VOTING ENDS: February 14, 2015 @ 7:00pm FR/NST
As with the previous five contests, entries needn't be created from scratch by you, though if you WANT to create one on your own, by all means feel free to do so.
CURRENT THEME:
Please submit a gif entry (it need not be animated)...the pimpier the better...to me via PM (DO NOT post it in this thread) capturing the spirit of how you perceive Valentine's Day. This of course means that entries are rather open-ended, but that's half the fun.
GENERAL RULES and/or INFORMATION:
PRIZES:
The First-place voted entrant(s) will receive this awesome animated kitty-cat award (inspired by the first contest as well as the overabundance of cat gifs on da intarwebz) created by @Honey...please rep her here, I think it is fantastic:
Participants receive a non-animated version of the kitty-cat award:
The winner will also get to choose to receive either a $10 Neocodex Store Voucher (donated by me) or 1500 FR gems (donated by @AkihabaraKnight). Anyone else wishing to contribute to the prize pool, please let me know!!!
LOOKING FORWARD TO YOUR ENTRIES!!!