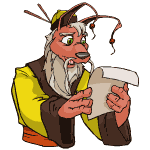 CONTEST IS NOW OVER.
STAY TUNED FOR THE NEXT TIME WITH MORE DIFFICULT PUZZLES!
START: NOW
END: June 4, 2015 11:49PM Neopets Standard Time
I am confident in my original puzzle-making skills that I'm willing to bet seven of my duped MSPP (TCG's) and even a very shitty Christmas card mailed to your address. So much so that I don't care how many hints I give out, but there's a a small catch. Whenever you address me, you may only communicate to me in this thread through YES or NO questions alone. This is your chance to win one or more cards. There is no prize limit per person.
You can ask ANY question and have an unlimited amount of asks. It can help you solve the puzzles quicker if you know the right ones to ask. The only time I'll not answer a question definitely is when I do not have a clear cut answer to give. In that case, I'll respond with IDK (I don't know), but that is reserved for cases where I can't with the power in me to give a 100% objective response.
If you have an answer, it must also be in the form of a question with the question number included and posted in this thread. No PM's. You can word it anyway you want as long as it is a YES or NO question. For examples:
Is the answer to puzzle#4, making a wig out of your mom's chest hair?
For puzzle #2, is the answer Manners Maketh Man?
Am I correct in saying that the answers to puzzle #6 are poorly-timed Holocaust jokes and a home video of Oprah sobbing into a lean cuisine?
Don't worry, all the puzzles at most require a middle school level competency. If you were able to turn on a computer and navigate to this page, you are intellectually overqualified and skillfully capable. The riddles are in English and I do no intend to translate for anyone. You have until the deadline to solve the riddles.
A Very Shitty Christmas Card Bonus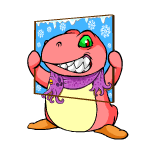 If you solve any two previously unsolved riddles, then I will snail mail you a shitty Christmas card on top of getting two MSPP (TCG)s already. What makes them shitty? Well, if you want to find out, you better get cracking on those puzzles. For your information, they'll fill you up with confusion and arousal like Steven Hawking talking dirty.
The Puzzles
Puzzle #1 - The Right Direction SOLVED by Sunscorch
Puzzle #2 - Gee, Gwolley! SOLVED by Alexiel
Puzzle #3 - Something New, Something Blue (For Some) SOLVED by Limeh
Puzzle #4 - Unironically Irregardless SOLVED by Limeh
Puzzle #5 - Do Not Scan! SOLVED by Strategist
Puzzle #6 - The Eyes Do Lie SOLVED by squeaky511
Puzzle #7 - A Recording Only Records the Past, Never The Future. SOLVED by Emily
All the best to you and good luck!