SOTW #107
In this challenge you are to make a signature that has to do with space. As some of you might know, photoshop allows you to make your own planets. *wink wink* If you don't have photoshop, just make something that is spacey
LET THE VOTING BEGIN!
Entry 1
Spoiler
Entry 2
Spoiler
Entry 3
Spoiler
Entry 4
Spoiler
Voting Ends: Thursday, October 29th at Midnight
Contest rules are located here! Please read them before entering and voting so you're not disqualified! Thank you!
Prizes!

Space Faerie Mushroom (R99)
Donated by me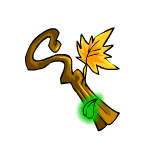 Random R99
Donated by @Bones

Baby Paint Brush (R200)
Donated by @Coops
If you want to donate prizes, pm me or leave a reply!
An awesome Signature of the Week Champ Award for 1st Place!