I'm snowed in. I have no work to do. I'm playing Pokemon Yellow on the 3DS while listening to some podcasts. Let's do this.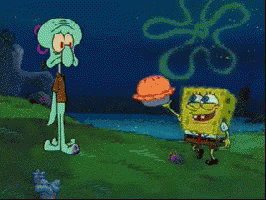 In celebration of Pi Day, I am handing out slices of Humble Pie. What is a Humble Pie, you ask? Take a hint. You can figure out that much out, right? My God, this is why I hate people--you're all so needy and have to have everything handed to you without any hard work on your part. Ugh. If I must, they're like my past unfortunes where I assume your gender bring to light one or more of things that you may or may not need to consider to work on for the sake of self-betterment and to help you on your path to self-actualization in a tactful and supportive manner. It comes from a place of love and has zero calories.
I'll also tell you what your type of pie is. Isn't that spiffy? Here is a nearly blank template of what is to be expected:
Bakery Closes: 11:59 PM NST March 14, 2017
To get your own slice, briefly read over the short list of rules below.
Short list of rules
I'll post the slices of humble pie in this thread. I forgot to mention. They're free like shame and humiliation.
These slices are 100% true unless when they are not true but not when they are not unerringly true.
I try to be a humble baker, but it is very hard to deny that I am actually psychic and shit. Like you don't even know. But since I'm a nice person, I'll avoid specific nouns are to avoid any clues leading your real life identity. You are so lucky I am such a nice person.
I just came back from the grocery store and bought a fresh selection of the most racist, sexist, genderist, sexualist, ageist, etcetera, etcertera ingredients ready to be shoved down into your throat. I don't care about your allergies.
Each slice is at least 50 words because having anything less will--on one hand, will relieve you of any strain from reading anything above your academic capabilities, but on the other hand, um... some of you need a larger hint than others and I don't want to deny you this learning experience.
Yeah, I lied about the personalized slice deal. I don't really give a fuck about you to actually delve into your life and make a proper assessment. I wouldn't waste my psychic powers on you. You know what? I'll stop the nice act and just be blunt from now on. Instead, I'll just be throwing out a slice that will maybe hit the right mark because you are all such basic bitches and you don't need to have ESPN to know what's wrong with you. I know your type. You go on tumblr to see a post showing what a certain zodiac would do in a situation and be like "OHEMGEE, THAT IS ME" even though the post clearly says "You are fully aware of themselves and are living their fullest potential" for that specific sign. People like you are worse than barbed wire shoehorns.
Give me time to give you your slice. An exact estimate is: whenever I feel like it. I go by a strict process when delivering slices. First I heavily cringe at the people who actually want slices. Like what's your deal? Do you not have enough self-worth to know that you are worthy of love and the presence of the people around you that you hold dear and everything that you have always wanted cannot be bought or won through the same methods that historically always leave you miserable? Laughable. Secondly, I begrudgingly rush at the last second to push these out. It takes a certain level of expertise and finesse to do these.
I like money. Not the currency or concept of money, but the power I have with money. With that in mind, give me money for no other reason but to partake in the act of giving specifically to me, money.
You can ask for as many slices as you want, but that begs the question: are you a masochist for public humiliation? You should be an American politician.
There are other rules and shit you should know, but why does it matter?
I can elaborate on my slices. Believe me, I can, but the question is if I'm willing to. I prefer to associate with you as least as possible. But money, oh boy, I can spend eternity with it. Catch my drift? No? I guess not. I shouldn't expect too much out of anyone.
TO ENTER: Copy and past the thingy in the boxy thingy below into your post and post that post, postingly. Figure out how to turn the following url into an image and post it. I thought the last method works, but it doesn't. I didn't think the world would disappointment me anymore than it could. And no, I didn't copy this list of rules from the unfortunates page, completely.
http://i.imgur.com/1EJafXJ.gif
Happy Pi Day