Sign-ups are now officially closed!
(You can still join in, but you may have missed points and you won't be on the guest list!)
The game has begun!
General Game Rules

Sweeney's Rules:
T
he questions you must answer are as follows:
Where is the butler's key?
What is the murder weapon?
Where is the victim's dossier?
Who is the killer?
How do you access the secret passage?
Where did the murder take place?
Where is the safe, and how is it opened?
What was the motive for the murder?
Many of the available clues are red herrings. There is a logical, physical or thematic link between puzzle-parts that go together - you will not be able to simply pair a cipher with a decoder!

All of the clues are in my blog, "The Game is Afoot - Season 2". More rooms will open up on the day following questions 1, 3, 5, and 7 being answered. You CAN NOT answer all the questions until the final room is unlocked!

The game will be concluded at the end of the 24 hour period after the one where someone solves all eight questions. In other words, you get one day to try to catch up! I will tell you when this happens.

This is the master thread! Post here with any questions, and sign up!

Rooms

Weapons
This round, you don't get a weapon list! Oooooh!
Participants
Host: Sweeney
Guests:
Hikimaru
UnicornSoul
Amarillo

Prizes
Please post or PM me to donate.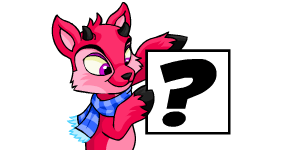 Random r99 Item, donated by Bones
Royal Paint Brush, donated by Nymh

Awards
Winner

Credit @Swar
Participants


Credit @Swar