The Neocodex Battle of Attrition as begun! May the odds be ever in your favor.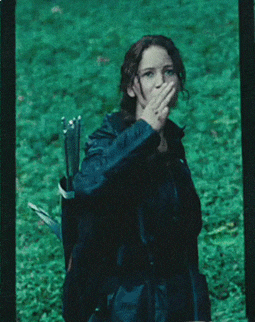 Rules
I will post the name an item(s). When I post the name of the item(s), you must locate it by any means necessary and take a picture of it. The only requirement is that the item is real and not something you found online. Post the picture in this thread. All photos must follow Neocodex rules. No NSFW shit please.
Don't spoiler tag your submission, re-size if needed. It's faster for recounts. No micropics either. If I can't tell what it is you aren't getting credit. Please only submit one photo for each challenge, unless otherwise specified.
You must do this within 24 hours of the timestamp of my post. Submissions past the deadline do not count, even if I have not posted a new challenge.
For every item, you must either be in the picture with your face present OR you may include a sign pic with your username on it. If you choose to do a sign pic, you must write your username clearly on a piece of paper (or use a self pic) and draw a picture of an in-bread cat. This pic must be the same pic used in every picture. If I doubt your pic then you will be disqualified. You may alternate between your sign pic and your face.
I reserve the right to audit suspicious pics by requiring you to submit additional information about it. If I suspect you are reusing an old picture, or getting one from the internet, I will have you retake it with the current date/time at a slightly different angle.
If you change your username in the middle of the contest and I get confused and you lose points because of it, it is your fault and while I will probably correct it after you point it out to me I will still harbor contempt for you.
This contest is open to all users. Except me, duh.
I reserve the right to change the rules at any time and make them retroactive if I think that it makes the contest more fair.
Each successful challenge is worth 1 point. Each round, marathon match and challenge accepted mode excluded, will have a hidden achievement(s).
Challenge #1 will be open indefinitely through this contest, but others will not. Once a challenge is closed you will not be able to score points for finishing it.
You can enter this contest by doing challenge #1. Do not PM me. You can enter the contest at any time during the contest by doing challenge #1.
You will not be eliminated if you fail a challenge, you just won't score points for it.
The player with the most points at the end of the contest wins.
In the event of any ties, the player who completed the most challenges consecutively without failing gets the advantage.
New challenges will not necessarily be posted every 24 hours on the dot. Please don't freak out if it's been 26 hours and there is no new challenge yet.
Challenges
Round one: ez-mode.
(permanently open)
note: the bonus point is only available in the first 24 hours
April 14th 12:24am - April 15th 12:24am EST
Toothpaste, toothbrush and sink.
Spoiler
Round nine: I can't believe it's not butter!
OPEN
A stick of butter, a container of spreadable butter, a butter knife/spreader and a butter dish.
April 24 12:18pm - April 25 12:18pm EST
Bonus Achievements
Round one - Good Oral Hygiene!: There is toothpaste visible on the toothbrush OR you are brushing your teeth / toothbrush is in your mouth.
(@Strategist, @Swar, @Rocket, @Kat, @Cannabis, @Pyro699,@Kaddict @UnicornSoulX and @Lollita)
Round two - FEED ME SEYMOUR: Water the plant!
(@Dan)
Round three - I'll Take Mine To-Go: Beverage has a straw OR is in some sort of fast food / to-go cup.
(@Dan, @Kat, @Jess, @Lollita, @Adam, @Trichomes, @Kaddict, @Padme and @Junjie)
Round four - no hidden achievement.
Round five - Cooking Level 7: A picture of the meal being cooked; can be cooked in the oven, on the stove, in a microwave, etc.
(No one)
Round six - I Still Sleep With My Teddy Bear: Tuck the four plushies into bed.
I'm A Superhero!: Wear the sheet like a cape.
(@Trichomes, @Rocket, @Kat, and @firewolf13)
Round seven - Rubber Ducky: If it is a rubber duck, it's in a filled bathtub.
Please Don't Feed The Ducks: A sign about not feeding the wildlife with a living duck in the picture OR you feeding a living duck.
(No one)
Round eight - You're Not A Firefighter!: The firetruck is visibly on and running (lights are on, it's on the street, etc).
Why Are Dalmatians Fire Dogs Anyways?: There is a Dalmatian (real or fake) present in your photo.
Standings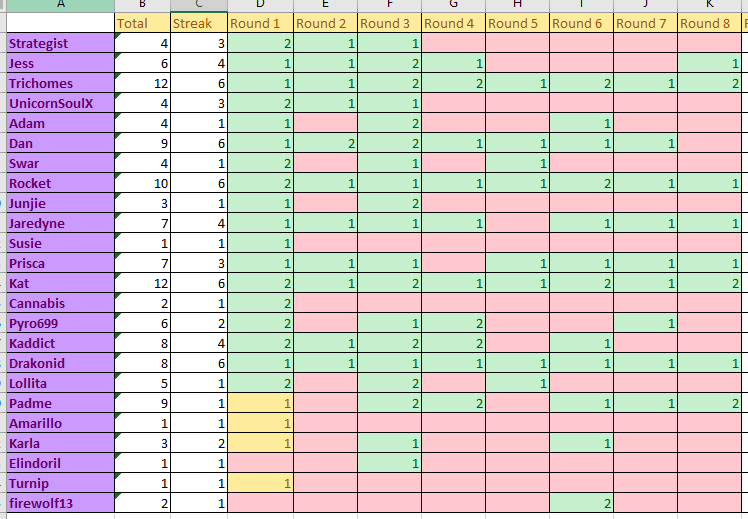 Awards
Awarded to all participants of the scavenger hunt 2018 (credit to Coops).
Awarded to the winners of the scavenger hunt 2018 (credit to Coops).
Prizes
Please post here or PM me to donate prizes!