God, so this started a few months ago but only a few dots appeared, now there are more.
I'll explain as best I can. These random colored 1-pixel dots just show up on my screen and they increase every day.
Restarting doesn't get rid of them but sometimes they're just not there.
Um, they're constantly in the same spots and when I move a window around they replicate themselves all over the window making shit impossible to do.
HELP ME!
Here's a screenshot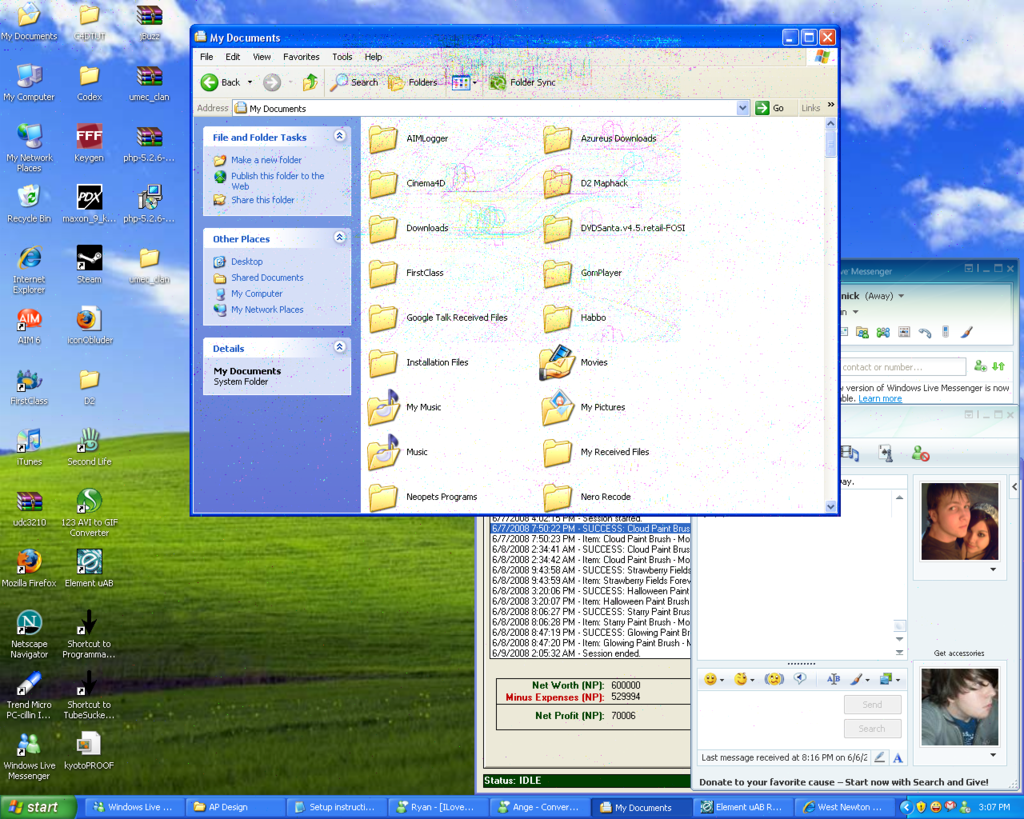 New Information
This guy is apparently having the exact same problem with the exact same graphics card and exact same file.
http://forums.worldo...h...51016&sid=1