I've only managed to get a 3rd place trophy, but maybe you are fast enough to be able to get it.
You'll need 2 different windows, so have 2 Firefox opened up, side by side.
1. On one firefox, you need a sudoku solver. I'm not sure if I'm allowed to post links or not, but to be on the safe side, go to Google and Search "Sudoku solver" and click on the 2nd one. This is the easier one so far I found.
2. On the other firefox, have the game up.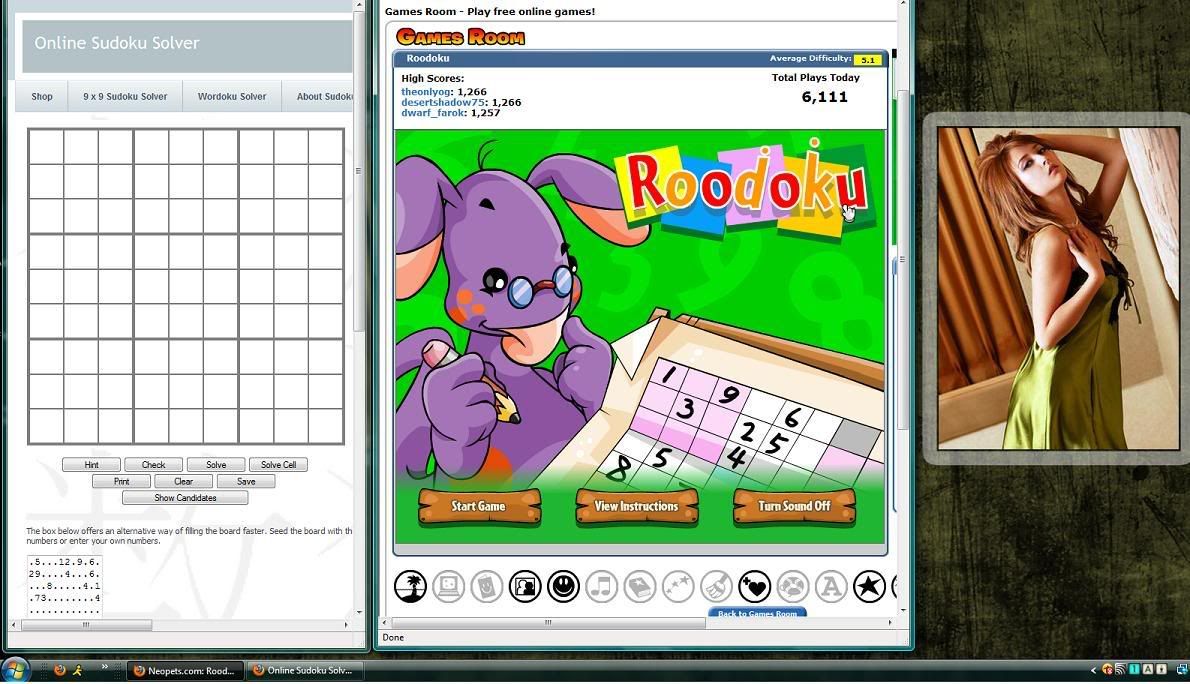 Had to add Leah Dizon in the picture. Anyways.
3. When you start the game, choose the hard difficulty and immediately click on the top left corner of the Sudoku Solver.
As soon as you click on "Hard" difficulty, you'll have about 3 seconds while the game loads up. During this time, click on the top left box in the Soduko Solver and be ready.
4. This is where speed will be needed. You have to fill in the appropriate numbers in the right box and click on Solve.
An easy way to do this is to read the numbers and the blanks out load. For example, look at the picture below.
I'll use the first row for example.
So the first row contains 8 _ 9 _ 1 4 _ _ 7
To enter this fast in the Soduko Solver, hit 8, tab for the blank, 9, tab, 1, 4, tab, tab, 7.
The 2nd line starts with a blank, so after you enter the 7 in the first line, hit tab again for the blank in the 2nd line.
Continue this all the way till you finish then you click on solve. As soon as you click on solve, click on the other firefox so you have the Rooduko window active.
The Soduko Solver will now show you the answer.
This part takes the longest so this takes practice. This is my method, although you might have your own.
Put your mouse over the first top blank on the right side, so in the picture, it will be right under the 7.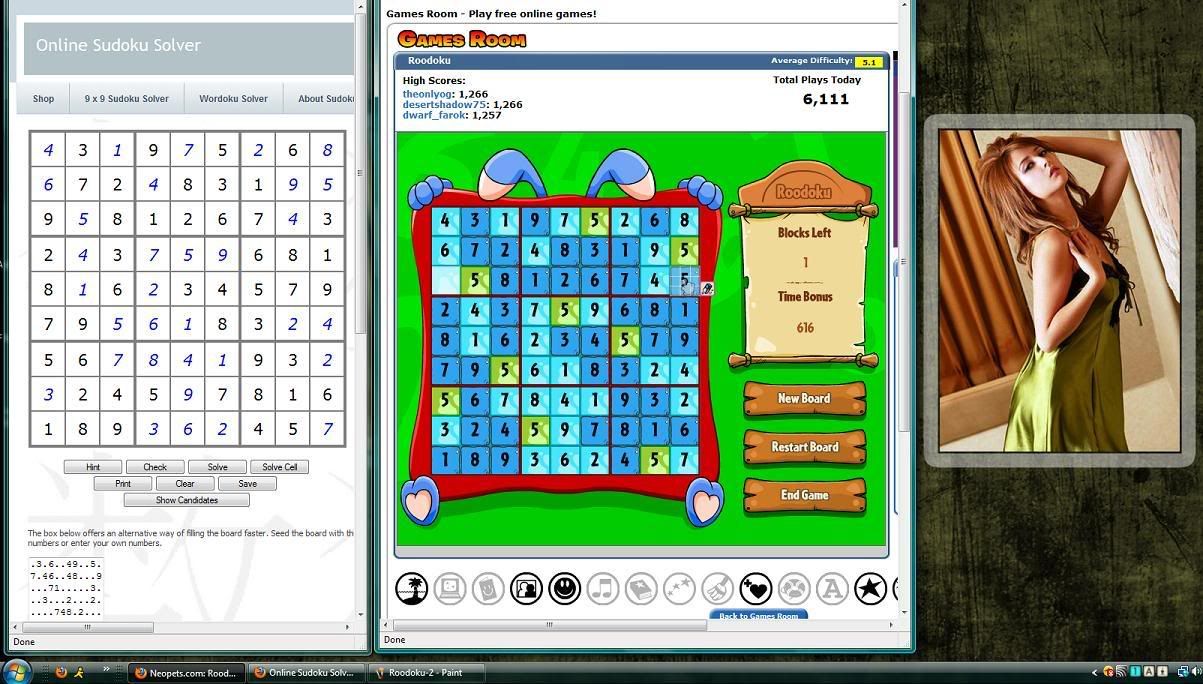 Move the mouse over a square but don't click on anything. All you have to do is leave the mouse over a square and type a number. It'll enter the number and you can move on to the next blank.
Continue all the way down the row, and move on to the next row.
As you can see from the picture above, I still have 616 seconds left, meaning I get 600 points for Hard difficulty and 616 for time bonus. Totaling to 1216 Points.
Keep practice till you get it right and it'll be an easy trophy.
Let me know if you have any question and Good Luck!!