SPOILER ALERT: If you have not yet watched some or all of season four, but you plan on doing so then read at your own risk.
This may be a little late, but season four returns tonight. I'm so excited.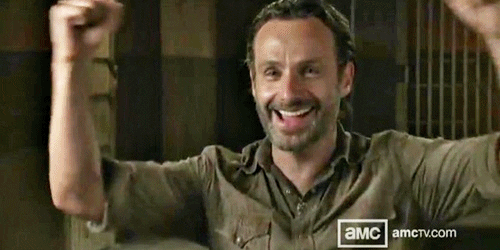 I really want to know how they bounce back - if at all - after what happened in the mid-season finale.
I'll put my thoughts in a spoiler just because it's the first post. I'll give people time to flee. After that, they're on their own.
Okay, now that all of that's in spoilers... What would you do during a zombie apocalypse? TBH, unless I was with some gun totin' badasses, I'd probably die.