meant to do this ages ago...
Spring Guessing Contest
Spring has sprung! In honor of the new season, I will be hosting a guessing contest.
Starts: Now
Ends: 29 April 2017
You must guess how many peeps are stuffed inside the jar. Do not include the one sitting next to the jar in your guess.
Rules
1. You must PM me your guess.
2. You may only guess once but you can edit your guess until the deadline - just be sure your pm reflects your final guess.
3. Have fun!
Awards
Winners by @Kate
Participants by @Emily

Prizes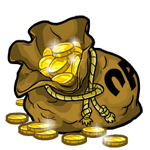 500,000 Neopoints
donated by me
Please pm or post to donate!